The Alexandria Education Foundation Board of Directors is comprised of business and community leaders, parents, teachers, and alumni who share a vision of enhancing education in Alexandria Public Schools. These individuals volunteer their time and talent to ensure that every Alexandria student has exceptional learning experiences.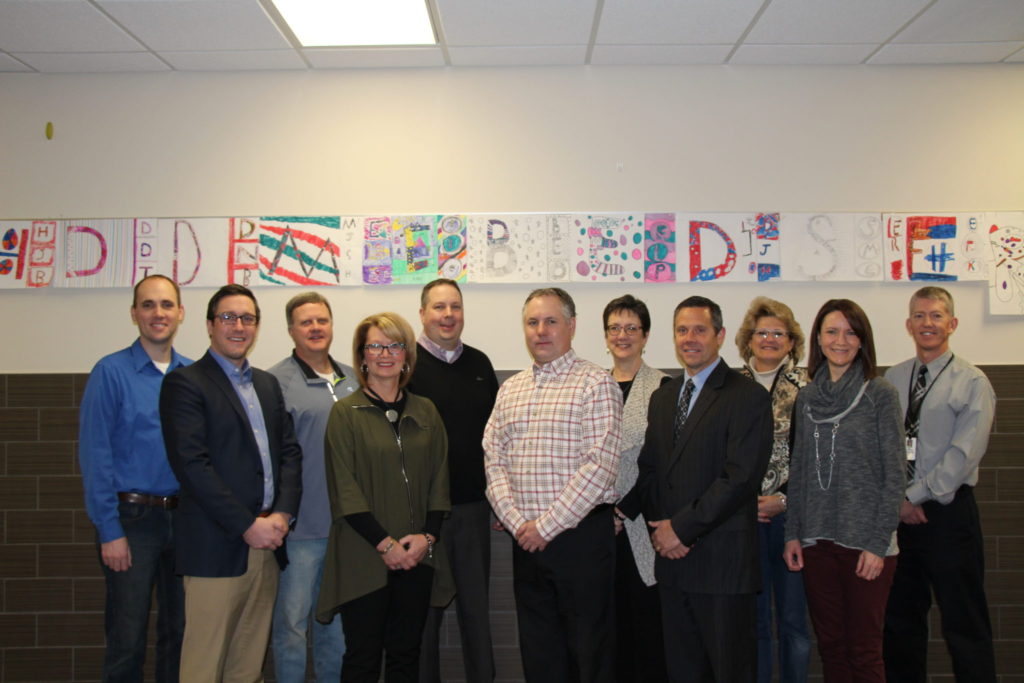 AEF Board of Directors
Back row (l to r): Patrick Kalina, Tom Ellison, Josh Tatge, Jean Bristow, Judy Backhaus, Dana Christenson.
Front row (l to r): Anthony Zimny, Julie Critz (ex-officio), Eric Karlstad, Craig Olson, Christine Reilly.
Not pictured: Keith Hoeschen, Sarah O'Kane, Jay Sieling.
Christine Reilly, President
Jean Bristow, Vice - President