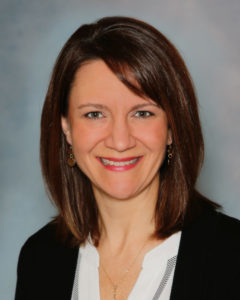 The Alexandria Education Foundation (AEF) has hired its first Executive Director, Christine Reilly. Over the years, the Education Foundation has continued to broaden its support of Alexandria Public Schools, primarily in the area of teacher grants. Reilly will help the Education Foundation continue to build on this strong momentum of funding innovative learning opportunities to classrooms.
"I am passionate about the work that the Alexandria Education Foundation does for Alexandria Public Schools," stated Reilly. "I look forward to leading the AEF board and helping the foundation grow." In the half-time position of executive director, Reilly will work with the board of directors to develop strategies for fundraising to support the foundation's mission of supporting student excellence and expanding learning opportunities for all Alexandria students.
Since 2009, AEF has awarded over $212,000 in grants to teachers in Alexandria Public Schools. Last year, the foundation awarded nearly $50,000 to innovative teachers – its largest grant round to date. These grants help teachers bring more creativity, innovation, and inspiration into classrooms. The grant requests are primarily in the areas of STEM/engineering, core curriculum subjects, technology, and arts programs.
Reilly brings significant passion and experience to her role as executive director. She is a 1993 graduate of Jefferson High School, and served for several years on the AEF board as a director and most recently, as the chair. She just completed her 21st year coaching dance team, the past 14 years as head coach at Alexandria Area High School. She manages Cherry Street Books along with her mother, Kathleen Pohlig. Reilly resides in Alexandria with her husband, Shawn, and three children, Emma, Colin, and Olivia.