Annually, AEF invites the district's teachers and staff to submit grants for projects and programs that will have a meaningful impact on students. The grant requests are primarily in the areas of engineering, core curriculum subjects, technology, and arts programs. The Foundation's goal is to grow the endowment to $1 million, making it possible, with the coupling of annual giving, to fund $100,000 in education-enhancing grants annually.
Grants would go directly to support:
• Students in developing essential knowledge and skills
• Students in every building and every grade level
• The Arts and Academies of Alexandria
2021-22 Teacher Innovation Grant Program
AEF is pleased to announce the opening of the 2021-22 Teacher Innovation Grant program. District staff are encouraged to apply for a 2021-22 AEF Classroom Innovation Grant of $500 (min) - $10,000 (max) to support student-engaged projects that enrich learning and encourage classroom innovation.

Classroom Innovation Grant Awards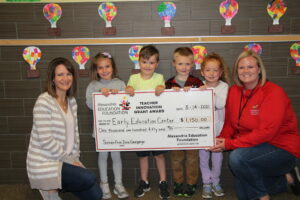 Teacher: April Larson
School: Early Education Center
Students Impacted: 350
Amount Funded: $1,150
A "Screen-free Zone" campaign at the Early Education Center will make the entryway and hallways a technology free space to encourage healthy limits and ensure that time spent there is used for engaging and responsive interactions during this critical time of development. This campaign will also impact classroom practices around the use of screened technology and increase alternatives to its use.
The Foundation wants to build a financial cornerstone for investing in students and teachers in Alexandria Public Schools. One of the ways we do that is by helping students attain college degrees. Through a competitive scholarship process, the Foundation financially supports students in the transition from high school to 2 and 4-year colleges.
Since 2009, the Foundation has awarded nearly $55,200 in scholarships to 58 students.
The Seeds for Future Learning Klimek Family Scholarship provides for two $400 scholarships to students who have an interest in pursuing a college degree in business, education, manufacturing, or agriculture.
2021 Seeds for Future Learning Klimek Family Scholarship Recipients:
The Class of 1988 Scholarship fund was created through a generous 1988 Jefferson High School graduate. These scholarships in the amount of $2,200 each are awarded to two students who plan to pursue a degree in education, health care, or the arts.
2021 Class of 1988 Scholarship Recipients:
The Kim Jenson "Lift Her Up" Scholarship provides a $1,000 scholarship to a young woman who will be attending the Alexandria Technical & Community College.
2021 Kim Jenson "Lift Her Up" Scholarship Recipient:
The Bev "B" Lohrman Grossman Scholarship provides a $1,000 scholarship to a young woman who has participated in at least one full season of a sport during each year at AAHS. The scholarship is in memory of B Lohrman Grossman, a former teacher in the Alexandria Public Schools who started and coached the first girls basketball team and girls track team in the early 1970's.
2021 Bev "B" Lohrman Grossman Scholarship Recipient:
The Ron Lindley Memorial Scholarship will provide a $3,000 scholarship in for a student to continue their education. The scholarship is in memory of Mr. Ron Lindley, a former English teacher and coach for the Alexandria Public Schools.
2021 Ron Lindley Memorial Scholarship Recipient:
In 2016, the Alexandria Fire Department (AFD) Relief Association partnered with the Alexandria Education Foundation to give two annual scholarships of $500 each. These scholarships are to be awarded to a child or grandchild of a current or retired fire fighter; a student may receive this scholarship at any point throughout their education. In addition, the Alexandria Fire Department Relief Association makes an annual gift of $500 to the Alexandria Education Foundation to be put towards grant funding.
2020 AFD Relief Association Scholarship Recipients:
Taylor Partington and Jayce Warrey
Alexandria Area High School Capital Campaign
In September, 2011, voters showed solid support for building a new grades 9-12 high school in a special election. The cost to residents for the project was reduced thanks to a Capital Campaign conducted prior to the bond referendum vote. This Capital Campaign was a joint effort between the Alexandria Education Foundation and the Alexandria School Board that represented a unique public-private partnership. This partnership raised over $4 million in pledged contributions from individuals, businesses and other entities in the community to help reduce the tax impact for district residents.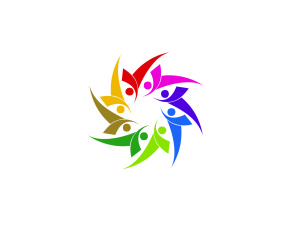 Every gift, large or small, helps sustain the tradition of educational excellence in Alexandria public schools.