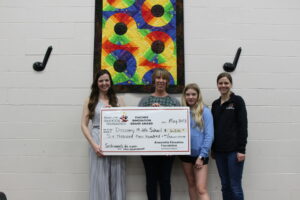 Project Title:  Instruments for Music Class Enhancement
Teacher:  Lisa Blevins
School:  Discovery Middle School
Students Impacted:  Over 300 band students in grades 6-8
Amount Funded:  $6,200.00
This grant will enhance Discovery Middle School (DMS) music classes by purchasing instruments for students. The equipment will allow all students to participate equally in the music classroom activities. Adding instruments to DMS inventory will promote student confidence and encourage lifelong musicians and creative problem solvers.