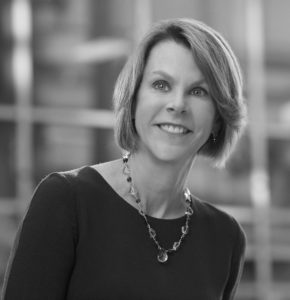 Class of 1976
Inducted September 27, 2019 
Education:
• Minnesota State University, 1992
• Securities Industry Institute at the Wharton School
• Center for Creative Leadership at Duke Fuqua School of Business
Accomplishments/Work History:
• Chief Operating Officer of Raymond James Financial, Private Client Group; Leads several internal teams, including Planning & Strategy, Associate Financial Services, Investment Central, PCG Education, Recruiting and Succession Planning.
• More than 30 years of financial services experience.
• Managing Director and Market Head in UBS Financial Services' Chicago market.
• Midwest Regional Director and Chief of Staff for the CEO of UBS Wealth
Management Americas.
• Spent 15 years with Piper Jaffray in Minneapolis in leadership roles in trust, product
management, training and recruiting, and field management.
• Recipient of the New York YWCA Women of Distinction, Chicago Biz Journal Woman
of Influence, and the Ed Connolly Leadership Award.
• Served on the board of trustees for the Minnesota Orchestra, Minnesota Public Radio,
Chicago Foundation for Women, and currently serves on the Dean's Advisory Board for
the University of South Florida, St. Petersburg Campus.